Productions Steps
With close coordination between the development team in Dasing and the department for patter development in Vietnam,
prototypes for new products are first manufactured. When these prototypes have completed the evaluation and test phases, then the product goes into regular production. A backpack from Tatonka is assembled at an average of up to 22 sewing stations.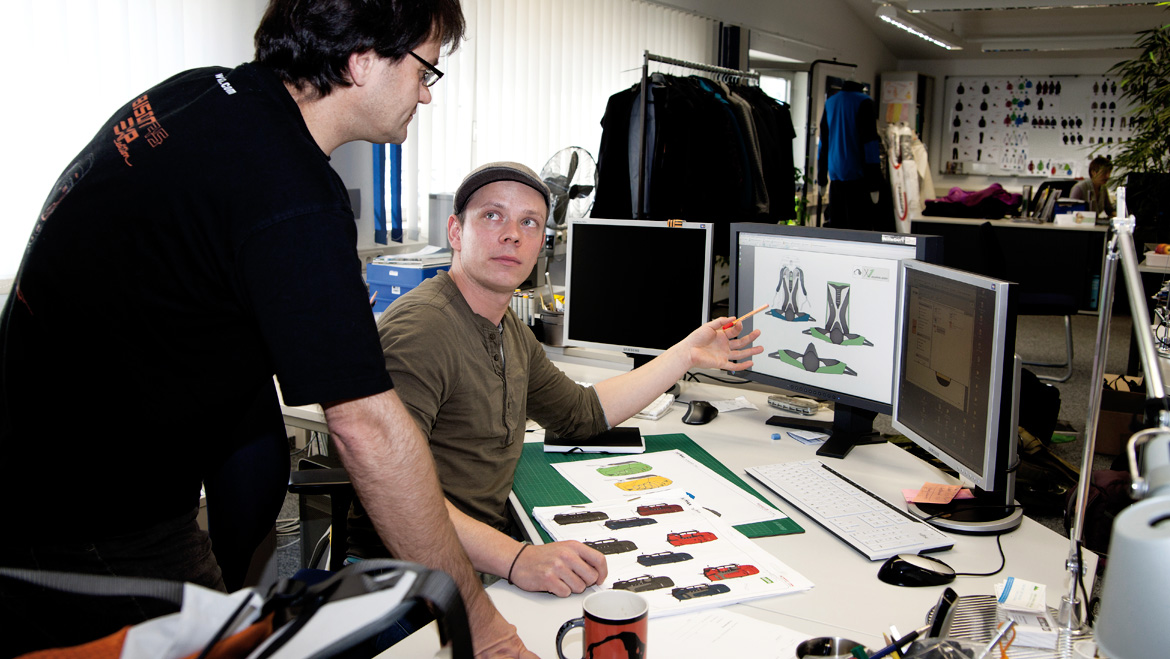 Our work to develop the perfect equipment for the 'Expedition Life' rage will never cease. Each season we develop 80 new products and existing designs undergo constant reviews. Starting with a requirement: a large trekking backpack, that perfectly fits the female anatomy. Tatonka's development team in Dasing, Germany, defines possible functions, volume, materials, colour design and technical details in collaboration with the sales team.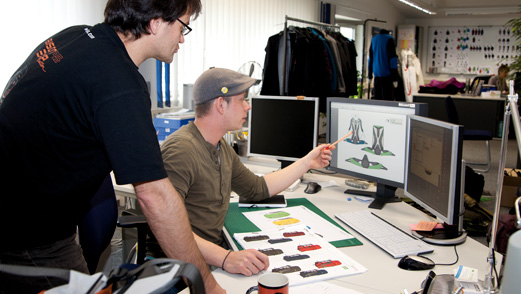 Designers located in Dasing, Germany, take production ideas from the conception stage and draw them out, adding detailed specifications. On this basis, a team of product developers, cutters and seamstresses develop pattern cuts and prototypes. Our department for pattern development consists of a team of 25 people including 15 specialised seamstresses from graphic designers to company photographers.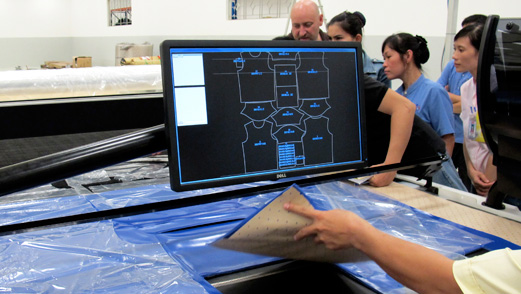 At one of four CAD workstations in Vietnam, the digitalised templates are combined as cut-outs and printed out on one of the three plotters.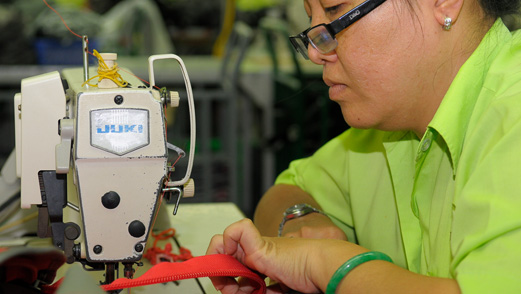 Since 1994, all of Tatonka's production work has been carried out in Vietnam under the guidance of a strict quality management system. In order to ensure that the machinery is always up-to-date, we purchase/ replace about 120 machines every year.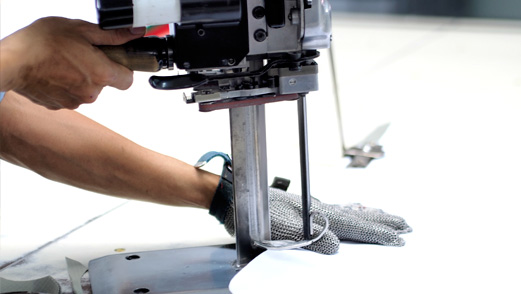 The cutting views printed and produced on the plotter are placed on the fabric layers and cut out precisely, using special cutters. Again, the safety of our employees is of utter importance. Regular factory audits, including those by the TÜV Rheinland, ensure adherence of generally set standards.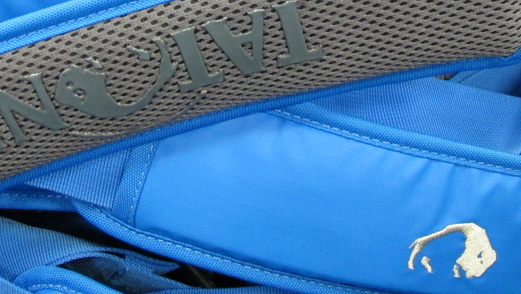 Modern embroidery machines are used to position logos with a flexible approach – see the TATONKA logo. There's a good reason why this isn't done by hand: even our standard TATONKA logo requires no fewer than 4100 stitches.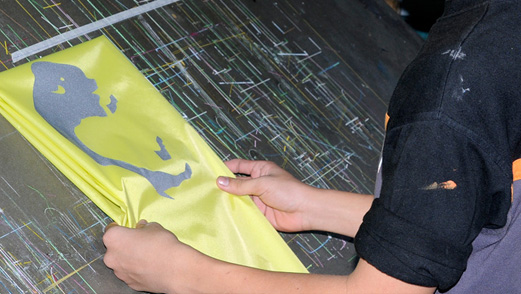 Some logos and other elements are applied by screenprint simply for the reason of not damaging waterproof fabrics with the needle, such as rain covers.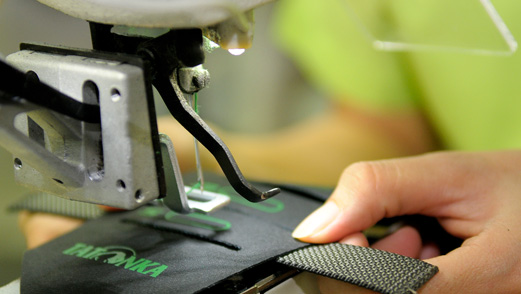 The individual cuts of the backpack are finalised in the end production by one of our 42 production lines. We work very precise and systematically. A single production line can consist of up to 22 different sewing stations.
Assembly / inspection / packing
During and after the sewing process, the product undergoes several checks in accordance to set quality guidelines. Finally, during the assembly process, all seams are getting checked and tidied. Why so many intermediate checks? Simple answer: a trekking rucksack is made of over 140 different materials. Once every product is 100%, the backpack and many other products get sent by sea-freight to our partners all over the world and to Tatonka's European warehouse, located in Dasing (Bavaria, Germany).